Brighton SunFire - 40 Mods (40')
$150
The 24V 3Watt BrightON SunFire LED
QTY 40 - HIGH BRIGHTNESS CONSTANT CURRENT MODULES
 

 
PROJECT / INFORMATION THREAD LINK
 
 
 
For questions, place order by phone, please call us at (858) 880-1400 or email us at orders@thesignsyndicate.com
 
 

 
 Product Summary
40 Modules per bunch.  
 
Spacing between modules and rows varies based on depth and sign face type.  Double sided Sign Cabinets 10" to 12" Depth, or Single Sided cabinets 5" to 8"recommend spacing between modules and rows is 10" to 12".  See Double Sided Sign Cabinet article
 
Shallow cabinets will require tighter spacing (Specs coming soon).
 
15" Wire length between modules
 
Product Info
 
5 Year, 50K Lifetime 6500K 24V LED System High End High Brightness LED Product Constant Current Regulated LED Provides Stability Control Over Time For Longer Life, NOT Constant Voltage 3 Watts Per Module U.L. E520387 FULLY Weatherproof IP66 170˙ High Uniformity Optics 1 Module Per Foot  (12" OC, 40 Linear Feet)  
LED Power Supplies
Use with our France "True Power" Lighting Solutions LED Power Supplies
http://www.thesignsyndicate.com/forums/index.php?/store/category/22-led-power-supplies/

 
 
 
 
 

---
Share
About Brighton SunFire - 40 Mods (40')
The 24V 3Watt BrightON SunFire LED
QTY 40 - HIGH BRIGHTNESS CONSTANT CURRENT MODULES
PROJECT / INFORMATION THREAD LINK

 
 Product Summary
40 Modules per bunch.  
Spacing between modules and rows varies based on depth and sign face type.  Double sided Sign Cabinets 10" to 12" Depth, or Single Sided cabinets 5" to 8"recommend spacing between modules and rows is 10" to 12".  See Double Sided Sign Cabinet article
Shallow cabinets will require tighter spacing (Specs coming soon).
15" Wire length between modules
 
Product Info
 
5 Year, 50K Lifetime

6500K

24V LED System

High End High Brightness LED Product

Constant Current Regulated LED Provides Stability Control Over Time For Longer Life, NOT Constant Voltage

3 Watts Per Module

U.L. E520387 FULLY Weatherproof IP66

170˙ High Uniformity Optics

1 Module Per Foot  (12" OC, 40 Linear Feet)
LED Power Supplies
Use with our France "True Power" Lighting Solutions LED Power Supplies
http://www.thesignsyndicate.com/forums/index.php?/store/category/22-led-power-supplies/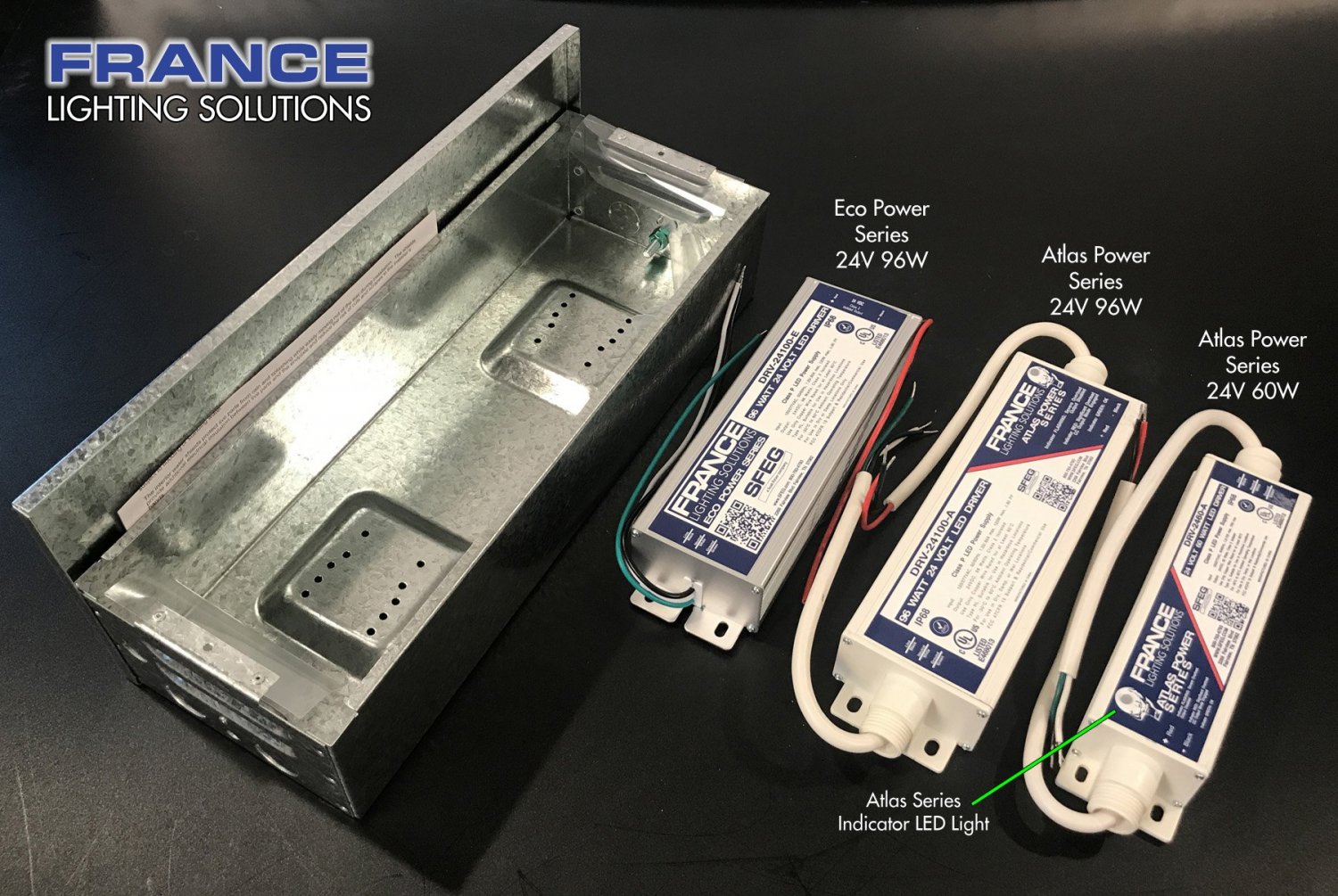 Shipping Options
Shipping options and prices may vary depending on the total value of your order. Your final shipping price will be determined at checkout.
Options shown are based on your estimated location.
$146.50

- FedEx F I R S T _ O V E R N I G H T

(4 days)

$63.27

- FedEx P R I O R I T Y _ O V E R N I G H T

(4 days)

$57.82

- FedEx S T A N D A R D _ O V E R N I G H T

(4 days)

$33.80

- FedEx F E D E X _ 2 _ D A Y _ A M

(5 days)

$29.17

- FedEx F E D E X _ 2 _ D A Y

(5 days)

$23.53

- FedEx F E D E X _ E X P R E S S _ S A V E R

(6 days)

$13.34

- FedEx F E D E X _ G R O U N D

(5 days)
Shipping Size
Size

10 in × 6 in × 3 in

Weight

3 lb
There are no reviews to display.