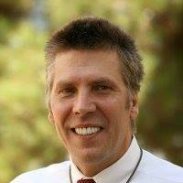 As technology changes its important to keep pace or get left behind.
There are a lot new widgets, apps, social, RRS feeds, tags, Alt tags, email interface, SEO masters, CRM software, email list management, tech tools, you name it its happening.
The most surprising or shall we say the most rewarding new tech that has effected the closing rate while impressing big and small customers alike has been digital signing of contracts / deals. We use My linkto manage, sort, sign and initial all my contracts. We then simply email them to the customer or client who are amazed by our technological achievements ( makes us look like were in the game )and we find them sending us back signed docs.
The beauty of this online email digital document signing is that all the documents are in easy to create ( we use word )and store doc files for later use. Once one creates different doc one simply makes a change to the name of client and Walla! Done.
When time permits Ill share more cool stuff with fellow Sign pros out there looking to gain an edge in the new way in which we all conduct business.
Enjoy
2