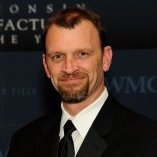 The Art of Signage...
Therese Lahaie, a professional artist in Emeryville, CA brought us in on her pubic art project entitled "Crossing Signal Mosaic".  Therese is a referral from Ned Kahn, the artist we served on the Wind Palms kinetic sculptures.
In my mind, Therese's Crossing Signal Mosaic represents the beauty of communication at a busy metropolitan intersection where heavy vehicle traffic meets with dozens of pedestrians.  It's a remarkable system.  Red light means stop, walking man means it's safe to go.  Ticking count down numbers means walk a little faster (smile)!
Comments
---