Content Count

9,813

Joined

Last visited

Days Won

238
Community Reputation
366
Excellent
About Erik Sine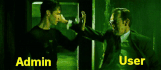 Rank

The Industries Public Enemy #1


Birthday

09/09/1973
Contact Methods
AIM
Website URL
Email Address

erik@thesignsyndicate.com
Profile Information
Name
Company
Job Title
City & State
Gender
Interests

Women & Underwater basket weaving
Quick Company Info
Contact Number
Address
Equipment

Truck, CNC Table, and a Can Opener
With Principal LED and Sloan's V-series (value line) LED lines hitting the market at extremely low pricing I noticed a surge in shops literally flocking to save on peanuts. Here's a warning, be weary....It seems like Principal LED has taken a large step back in LED module quality as all their LED modules have gone all Constant Voltage.....no longer Constant Current. Sloan's newest Value 4 line....the 2LED Module is now .96 watts per module with modest light output for that power....this module is also Constant Voltage Not Constant Current. My thoughts on Sloan is for

I've been getting a lot of calls since we switched over from NC LEDs to our New BrightON LED Line, specifically on what BrightON module is equivalent to the NC Reckless Constant Current Module. In Short, BrightOn is by far more light efficient (Chip Efficiency) than the NC LED Line. The light is spread wider (175˙ vs 120˙) and, 155/165 l/w vs. 68 l/w.....you're getting more light using the BrigthON Lighting (.72watt) over the .92watt NC LED Reckless. If you're using the 24v BrightON then you're getting longer life out of each module because you're getting lesser h

That's awesome Paul, saw it on Instagram. It's weird talking to younger people about 9II, they never knew or were too young to remember.

Hey thanks Amigo! Hope all is well with you and the wife!m

Just a heads up, sometimes it might be best to call us and place an order over the phone. Just noticing that sometimes the shopping cart charges too much on shipping. It seems to confuse multiply items and doesn't know how to configure combined items by weight and dimension. If you think you're paying too much, just call (858) 880-1400 us or shoot us an email orders@thesignsyndicate.com

Most LED MFG's will just suggest layouts and tell you how many LEDs per foot without telling you how their LEDs will match up against the Standard Lighting in our industry which is Fluorescent HO Lamps. If you haven't done any lighting for cabinets or never noticed, most fall short of even meeting the luminance that Fluorescent lamps give out on a sign face. The light that falls short is known as "Usable Light", or light that just gets you there. It's not Competitive lighting that you would need if your sign I located in a shopping center in competition with other signs looking t

Now in stock in our shopping cart or call to order

The BrightON-II LED .vs The Principal Qwik Mod 2 LED So....we've been getting lot's questions on how our New High-End BrightON II LED compares to The "New" High Efficient Principal Qwik Mod 2 LED Well, we did a quick "side by side" benchmark comparison to find out. They have some basic similarities. • .8 watt modules • Both 170˙/175+ Optics • Both have Aluminum PCB We compared both LED modules and placed them in 24" x 4.5" x 5" channels using a standard Plexiglas MC white #7328 white acrylic face to simulate a wi

We now have a closed private Facebook Group for all those interested. https://www.facebook.com/groups/signsyndicate/ All members can invite other members to it. Our FB Group is just an extension of this site

OUCH!! A large segment of LED panels fell during a live broadcast on ESPN Colombia — landing on one of the commentators.

Apparently Jewelite is out of their Gold Trim Cap until July / August, so we've been getting a lot of calls from large Sign Shops for orders of Plasco's 1" Gold to complete a rather large Sign Program. So I dug out a Jewelite Sample of Gold, compared to Plasco's Gold Channel Letter Trim Cap. In the comparison, Plasco has just a more nicer gold color, Jewelite looks more of a washed out metal coloring with a little gold in it, IMO. If you're looking to see the Gold difference between the two to substitute, I think using Plasco 1"

Asking for a friend, but was curious if any shops here were looking for a Neon Consultant. Someone to improve their: Existing Neon Set Up Improve their existing Benders New Teaching Airfare & Boarding would need to be pre-paid. 1st class & 5-star of course, jk...coach and roach will do. 😂 If there is any interest, please let me know. Thanks

Over the weekend we had sent out a Email to all members about the Westrim Neon Glass Housings, apparently it attempted to go out three times at once and after a short time it over loaded the system and was shut down. There were still more wrinkles that had to be ironed out since the big upgrade, and this was one of them. It's fixed now and we sent out that Email this morning....hopefully it's going out okay All The Best Erik

I was expecting a few times to be in this week but as it turns out, they will be a few weeks behind. • We just sold ALL our rolls of Westrim Burroughs Pattern Paper • Westrim Disconnect Toggle Switches All should be in mid month this month of March

Nashville seems to be the Mecca of Neon lately. Welcome the the SS!