Content Count

9,768

Joined

Last visited

Days Won

235
Community Reputation
362
Excellent
About Erik Sine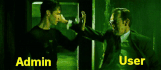 Rank

The Industries Public Enemy #1


Birthday

09/09/1973
Contact Methods
AIM
Website URL
Email Address

erik@thesignsyndicate.com
Profile Information
Name
Company
Job Title
City & State
Gender
Interests

Women & Underwater basket weaving
Quick Company Info
Contact Number
Address
Equipment

Truck, CNC Table, and a Can Opener
Hello Everyone, I'm upgrading our site so a few things will act weird or not function at all, please be patient as I work on these over the next few days

To update, I ended up going with the Generac for $549 from Home Depot which they delivered the next day. I'm pretty damn happy with it. Starts on the first half pull and is quiet as hell.

Me too. The Generac is fairly new to portable generators (2015) but of course longtime in bigger generators. Yamaha motors IMO are right there with Honda and in some ways even better, and their generator is fairly less expensive than Honda and more reasonable. I'd hate the market to be like TV's where once Sony was the top dog and charged far out of value and just sold the name, then came along Mitsubishi, SamSung, LG, which had far superior units for lesser money. I like the Honda generator too, but wonder if the market of it's competitors has finally caught up where you can sp

In the market for a portable generator (2200w) to have in the field and thought I was ask here to see what others have been using for Dependability and of course job site Quietness. Honda has always been King (kinda digging their Bluetooth) I was thinking about the Gererac and possibly the Yamaha, which I love for motorsports. Honda is about $1,200 Generac $550 Yamaha $850 But maybe $1,200 is a little much for what others can do just as good...or as needed

I may have made mention of it in certain posts but never a single topic all to it's own. I've had some inquiries here and there, but yes, NC LED is no more. For the last couple of years it was hard to get NC LED to make modifications to existing lines or create new ones. NC was becoming a very stubborn company bent and dictated their product line to European sales. They had open ears at one time, but over time....well. High performance & High End demand for LEDs is so much more, and so different than European standards. So, slowly over time I became

Like everywhere else if you're very fortunate to be busy during this shut down, some business's are still willing to upgrade their branding in these slow depressing times We removed some outdated retail signage and upgraded them to their current look. I know, this is normally just an average channel letter sign....*Yawn*......but what's unique is the lighting system that powers it at night. The Illumination? BrightON II 24v constant current NOT constant voltage ....LEDs instead of the industry typical 12v LEDs for half the amperage across the wir

France is TRULY one of the best and the electric sign industries ONLY "True Power" 100% load LED Power Supplies on the market and we have plenty of 24V in stock and if you are looking for 12v 60w, or dual channel 120w like the Hanely LED Power supply we have a much better product line in Union Power Supplies. We've been selling them for years and one had one DOA. Union is a good dependable Korean Power Supply MFG

So, as prices of these simple LED "Pass Thru" systems jump in price recently I thought I would offer out a simple individual component Pass Thru with stuff you may already have in your shop. I know, it's not a official U.L. but it's composed of UL parts.....and it's DIRT CHEAP Simple 3/8" conduit 1/2" connector (UL) 1/2" High Voltage GTO Sleeving (UL) which you can cut to your length need without wasting material Drill your normal 9/16" - 5/8" hole through said installation wall and Wa

Unfortunately, I hear not many actually retire from this industry. I hear retirement is only made possible by electrocution, taking a spill, or some misc means of passing away on the job/shop. No golf course or convertible corvette time ending for me.

Well, yes I'm behind in the times. Finally picked up a new Graphtec CE7000-130 via Montroy Supply. In the 90's I bought a 24" Roland, then in the early 2000's I had to pick up a quick 24" Panther from Sign Warehouse. With extra money and time on my hands I finally decided to get a MUCH wider Vinyl/Plotter....a Graphtec. That that I do a whole lot of this type of work much anymore, but nice to actually have and much wider than a 24" that I've had to tile work for almost 30 years.....so sad...

Sweet, thanks for sharing. That looks pretty well explained for those needing to know / follow

If anyone is needing wholesale Neon or Crane Service in the San Diego Area contact Bob Miller. If you need to integrate Neon into your projects or looking for repairs he's your shop. He's a hell of a Neon Bender and one of the few who truly know the craft with proper processing knowledge. Miller Neon Bob Miller 902 South 33rd Street San Diego, CA 92113 (858) 204-2202 millerneon1@gmail.com

Thanks Guys! Sucks getting older

Just noticed a high number of bounce backs after sending this weeks Sign Syndicate newsletters out. I didn't really pay attention to the last few but I did this week. Lot's of complete domain's (company email) gone as well as "Individual is no longer with our company" The positive part that now makes sense is that lots of members who have joined recently are "passed members"