Content Count

9,679

Joined

Last visited

Days Won

226
Community Reputation
351
Excellent
About Erik Sine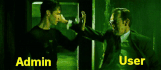 Rank

The Industries Public Enemy #1


Birthday

09/09/1973
Contact Methods
AIM
Website URL
Email Address

erik@thesignsyndicate.com
Profile Information
Name
Company
Job Title
City & State
Gender
Interests

Women & Underwater basket weaving
Quick Company Info
Contact Number
Address
Equipment

Truck, CNC Table, and a Can Opener
Correct. The letters are mounded to the wall using 1.5" alum spacers. Shops that mount the LED to the back of the pans pointing towards the plastic and walls tent to make weird reflections and make shard like displays. You can almost cram LEDs in small reverse channel letter backs with only 50% unblocked light and still no shadows .

I want to give a big warm welcome to Sign Tracker, our newest Sign Syndicate Board Vendor. Joe Arenella @Sign Guy Joe has been a member here on the SS for some time. He's a good guy and I've even run into him on occasion on the floor at ISA Sign Tracker is a Sign Shop Management Software that can help you get organized with customers, estimates, contracts, scheduling, complete with many interactive features. Probably something I myself need to look into instead of using a notepad for everything and losing somewhere. If you want to give it a try, they a have a FREE 30 Day Trial. Sign Tracker https://www.sign-tracker.com/ Video on how to do a Free 30 Day Trial

From what I hear, France Lighting Solutions has some VERY nice ones and they've been selling theirs for years now. We know the name France

Thanks! Same white, the narrow letters will just provide a different more focused backlight over the broader wider cabinet in backlighting Sent from my iPhone using Tapatalk

Maybe I should have titled it "That BrightON Halo Illumination" Thought I would share a project where our new High-End 24 volt, .8watt BrightON II LED Modules were used. As I've discussed before in the past. There is a difference and a gap between "Usable Light" and "Competitive Light". The BrightON II is the most efficient (Light per power) LED Module in it's class, and it is the definition of Competitive Light. As explained here and suggested for spacing, it was chosen to use the 3" module spacer, and obviously you'll see as you scroll down the spacing could have even been much farther apart. Using the 3" spacers or 5" on center module to module spacing of the .8 watt will give you that extra punch for Halo and Day / Night faces, and you're looking at only $2 a foot buying a single bag of modules. Important note is what you're getting for that $2 a foot. Very easily module to module spacing could have been 7" OC, and a $1.45 a foot. The Grand Result? No over exposure here to make the lighting more extreme than "IRL"...in real life. because I have another picture to share here of a neighboring sign that is made up of your standard front illuminated channel letters. This is the very visual explanation of "Competitive Light". The BrightON II Modules will give sign shops more versatility with their lighting projects, eliminating a 3 diode module & eliminating stocking more various modules with just simple spacing making the BrightON II a more universal product in your shop. The reason? Because the BrightON II meets or exceeds the Performance of most 3 diode LED Modules on the market on Maximum Efficiency of 24V. Also, the long module to module wire leads. Could you just imagine for a second the BrightON II LED modules in the neighboring Coffee Sign at the maximum stretched module to module spacing of 7.625" or 1.57 ($1.33 a foot) modules per foot? I can! Something is being left out here and I have to discuss what completes this High-End system? That would be adding a France Lighting Solution LED Power supply of course In this case the 24V France Atlas with built in LED indicator light for proper function, bringing more Quality & Dependability to the project. The most important aspect of this job was the feedback from the client. They were VERY impressed with their sign when they drove by at night to see what their identity looked like. Their face will be your face. These are the types of results you will get with the BrightON II LED Modules. Finished jobs will sell themselves. Happy, impressed clients will sell, and market for you...provided you not only sold them a good product but good service as well. Come night, the mere visual can attract potential customers and a resume address can assure and close sales prospects, end results will be referral makers! FRANCE LED POWER SUPPLIES http://www.thesignsyndicate.com/forums/index.php?/store/category/22-led-power-supplies/

Introducing our new Sign Syndicate BrightON II LED module. It's the newest all around LED Module for your Channel Letter, Sign Cabinet, and Linear Lighting needs. BrightON, pronounced like the city Just like our BrightON Sunfire LED Module, the II is just as unique. The BrightON II rids the need for shops having to stock a 2 and 3 Diode Module for different size lettering. The BrightON II meets or exceeds the performance of most 3 Diode LED Modules on the market with our Maximum performance efficiency at 24V The BrightON II LEDs are under driven for Improved Thermal Performance Through all the various testing we have done here on the Sign Syndicate when it came to Neon or LED illuminated channel letter testing as well as feedback from customers who purchase our NC Reckless LED Line. When it comes to illuminating signs, there is a divide between, Very Bright / Competitive Lighting / Usable Light. Competitive Light begins around the 170+ Foot Candles on a sign face surface, Brighter Light 190 FC+ and above. Anything under 150 Foot candles is just Usable, or Acceptable light. To date, our BrightON II is the most efficient LED module in it's class in light output per power given. Below are some our biggest competitors that we all see from cover to cover advertised in monthly paid brochure trade magazines. For our own purposes we've limited it to two, because.....they have been the most marketed and we can't help but turn a corner in this industry and there they are, an ad to tell us how great they are. Also listed, we have our NC Reckless LED Line. The test channel are 4" x 2'. Same as our Great White Hope II Test. 4" tall because our industry standard has usually been, anything (stroke) beyond 4" will require another stroke of Neon, or LED Row. The Hanley PE-4 is a 4 diode module with 3 mods, & the Hanley PE-2 is a 2 diode module with 4 mods in the channel Principal Heavy Weight is 3 diodes per module, and 4 modules in the channel NC Reckless-2 is a 2 diode module with 6 mods, and Reckless-3 is a 3 diode module with 4 mods in the channel BrightON II is the same spacing and module count as the Hanley PE-2, or 2 diode mod, 4 mods in the channel From the sign surface light output measured in Foot Candles, combined with the Foot Candles per watt, the BrightON II has exceeded our competition with like modules in it's class. Even some modules with higher output rating (1.32w, .92w) module and a higher mod count in the same measured channel. In other words with the BrighON II, you're getting more light with less modules, more light at a lower project cost, and more light at a lower cost of operation. That's efficiency in a lot more ways than one!!! A single bag of BrightON II LED modules is composed of 80 modules. Fully stretched Module to Module on a string gives you 7.625" on center, 5.5" of wire between module, that's 50.83 Linear feet of light, or 1.57 modules per foot. We purposely gave the BrightON II just like the SunFire an extra wire length. The extra wire length was configured to give extra space for not only for changing your lighting needs, but also to save labor on single stroke LED layouts for going in and back out of letter layout for "Bars, Extensions, & Serifs" such as E's and F's among others without having to make a splice. The extra wire length will also allow you enough wire to jump and make a 5" row to row. One of the bigger feedback's we received was a lack of wire space. With our High Efficiency diodes combined with 175˙ Optics, our modules don't need to be spaced so close together for light uniformity. All of our orders will be sent with three convenient module spacers for laying out your modules faster rather than by naked eye, or tape measuring out if you need. SPACERS The three spacers serve a purpose. The 175˙ Deg Optics gives you a unique ability to spread the High-End Super Efficient Light of the BrightON II LED Module. Fully stretched you already have above competitive light as listed above in a 5" channel. - Fully Stretched is 7.625" Module to Module OC, giving you slightly lower lighting levels than listed down below. This is for your typical everyday channel letters you can economize and still have above competitive light. (50.83 Liner feet of light, $1.33 a foot) - The first spacer is 5" long for a 7" Module to Module OC, giving you 192 FC on a 5" deep sign face surface, this is for your typical everyday channel letters. (46.66 Linear feet of light, $1.45 a foot) - The second spacer is 4" long for a 6" Module to Module OC, giving you 200 FC on a 5" deep sign face surface, this is for your competitive build channel letters that might require more light (Freeway Visible) and for Halo Lighting (40 Liner feet of light, $1.70 a foot) - The third spacer is 3" long for a 5"Module to Module OC, giving you 235 FC on a 5" deep sign face surface, this is for your specialty channel letters that may have Day/Night faces that you want to look White White at Night, and NOT a murky dirty Gray, or again for Halo Lettering that need that PUNCH! (33.33 Linear feet of light, $2.04 a foot) CONSTANT CURRENT Beside the important aspect that the BrightON II LEDs are 24 volt modules, most importantly they are Constant Current....NOT Constant Voltage. What is that? Constant Current Systems mean, every LED module is integrated with a Current Driver (Not just resistors) for protection keeping the current the same one each module from the first to the last module on a string. What does this do? In short, Constant Voltage LED Systems have no regulation, only resistors for protection. On a Constant Current System the brightness of the first LED on a long string is just as bright as the last LED on the same string, unlike CV where the first LED will be brighter than the last. The first LED on a CV system is taking a bigger hit from the power supply than the last. Protection from LED Power Supplies. Each LED PS has a different DC Output, it can range from 12v to 12.25v. Each additional traction of a volt can kill a CV LED system because it's NOT regulated and it's taking a bigger hit. As mentioned on the Sign Syndicate before in the past, while installing a set of CV Permlight LEDs for our Neon & LED Bench Mark Test (The Great White Hope) where all strings were set on a dedicated PS, it wasn't noticed that a manually adjustable LED Power Supply was previously set for 12.20 volts not 12.0 volts from previous benchmark testing, and within 30 days the LED string had degraded 30%. This is what a fraction of a volt can do to various LED product lines based on how they are developed With CC LEDs, the output of the PS is regulated across the LED modules, more power won't hurt it. When you hear such words affiliated to LED product lines such as "Eco, or value line" it means Constant Voltage Constant Current LEDs have longer life spans because they are protected. We've always been very big here on the Sign Syndicate about Constant Current systems 24 VOLT SYSTEM The Complete BrightON Line is 24v, NOT 12v, there is a clear advantage for this. First and most importantly, this 24v system operation halves the amperage running through the Wiring and Modules reducing the heat, resistance, & improving reliability You'll also have more voltage headroom for longer runs. With a 24v system you can load more on a power supply. With a 12v system you are limited to a 60W power supply channel with U.L. regulations, with a 24v you are forded 96W. That's a lot more modules per channel! Less cost, less labor, less moving parts so to speak. 24 VOLT POWER SUPPLIES We recommend using our choice LED Power Supply for our system, and that is non other than France Lighting Solutions. France isn't just some brand we so happen to stock. We went out of our way and asked them (truth be told....I got on my hands and knees and begged) if we could compliment our High-End BrightON Line with their High-End LED Power Supplies. Here is the reason why for my pride swallowing experience. With your typical LED Power Supply (Insert name here), you'll be loading (depending on brand) it to 80%-85% of your full 96W channel, or 77 watts to 81 watts of LEDs, leaving room for voltage loss etc to keep from stressing your power supply. With our Brighton II LEDs, that's 96 to 101 LED Modules. We want to offer nothing but the best. With France Lighting Solutions...and if you've been in this electric sign industry long enough to know when it comes to their Neon or LED Power Supplies, you're getting not only quality, but longevity, & dependability. With the France Atlas & Eco Series that we stock to compliment our system, you are getting the only, ONLY "True Power" LED Power Supply in the industry True Power means that you have the ability to load their power supplies to Full Load. YES...Full Load That's the way they were engineered, that's the way they are made, and that is what you're getting alongside our LEDs to give you a complete High-End System for all your Sign & Lighting Projects The Atlas series even has a LED indicator light to tell if you're loading too many LEDs on the power supply. With a France "True Power" LED Power Supply you can load 120 BrightON II LED modules, that's almost a 24 module difference over using another brand LED power supply. That 24 more additional modules can make the difference in NOT having to add another or multiple LED power supplies for a single sign or project. You will be saving cost and labor from having to add another or multiple LED power supplies for a Sign or Cabinet. We will be stocking 24V France 96W, 60W, and 30W LED Power Supplies http://www.thesignsyndicate.com/forums/index.php?/store/category/22-led-power-supplies/ SPECIFICATIONS - High-End 24V LED Module System - .8 watts per module - 155 lum/W Efficiency - 175 Degree High Efficiency Uniformity Optics - Constant Current, NOT Constant Voltage - IP67 - 5 Year, 50,000 Hour Warranty - 6500K Temperature Light - UL/CE - 80 Modules Per Bag (Fully Stretched 50.83', 1.57 Mods/Ft) - Load 120 Modules on a single France 96W LED PS For Place Orders by phone, by email, or for inquires we can be contacted at (858) 880-1400 - orders@thesignsyndicate.com or use our online shopping cart.

Hi Ralph, Once at home, you can go into the log in, and go to "Forgot password" and have a password reset sent to your email address, then click on that confirm link and rest a password to your liking. Later change your existing Or from your existing computer, go to your profile located at the upper right window in a pull down menu and go to your settings > EMAIL/PASSWORD and select a password to your liking that you can remember for both locations. But, it might ask you to put in your existing password. In that case logout, and to the following I described above. If you need more help, you can email us at admin@thesignsyndicate.com

We have some info here http://www.thesignsyndicate.com/forums/index.php?/forums/topic/4667-design-team-sign-company-llc/

Starting a new forum, "Sign Shop Surplus Inventory" for Board Patron & Vendor Members For those shops that seem to build up an inventory of raw materials and components (such as LED's, Neon & Misc Items in bulk etc) that might not be of use, or looking to rid it and make room in your shop....may be big use for others. Other shops could be looking for items especially when it comes to service jobs So for this very reason, make a new post and list those bulk quantity items, include or exclude shipping. You'll be able to come back to your post and edit it, ad or remove items New Forum http://www.thesignsyndicate.com/forums/index.php?/forums/topic/9020-surplus-neon-led-misc/

Neon Components Transco Silicone Easy Caps & Boots $42 Bag 100 Black 8 Series 13mm Boots QTY - 1,500 (15 bags of 100) Black 8 Series 15mm Boots QTY - 500 Black 7 Series 13mm Boots QTY - 200 White 8 Series 13mm Boots QTY - 400 White 8 Series 15mm Boots QTY - 400 White 7 Series 15mm Boots QTY - 500 White 7 Series 13mm Boots QTY - 400 White 7 Series 15mm Caps QTY - 200 White 8 Series 13mm Caps QTY - 100 Masters Technologies Boots Bags of 10 - $12.50 Each 1-Piece Black 13mm Boots QTY - 200 Black & White 1/2" Sleeving 50' Lengths $90 Each Neon Housings & Accessories Transco Gray #200 or PK Housing caps QTY - 700 $60 Bag of 50 Electrode Brass Button Bags of 100 QTY - 1,000 $26 Bag of 100 PK Housing Springs (Bags of 25) QTY - 625 $25.00 Each Bag PK Housings (Flange Face) QTY - 44 $9.75 Each PK Housing Wet Location Splice boxes QTY - 75 $6.25 Each TC-300 Porcelain Housings Case of 50 QTY - 150 $312.50 Case of 50 D2 Porcelain Tube Junctions - QTY 150 $4.00 Each G2 Glass G-Cup Tube Junctions - QTY 44 $4.75 Each G-Cups (No Wire Hangers) - QTY 50 $175 Case of 25 Novaglo Lead-Free Electrodes $45.00 Per 100 Box 13mm Novaglo Lead Free Tube 13mm Novaglo Lead Free Non-Tube 50-90ma 12mm Novaglo Lead Free Tube 12mm Novaglo Lead Free Non-Tube NEON PORCELAIN MAGNETIC LETTER TRANSFORMERS Multiple Units of each T 7512 PBG (7.5kv) $60 T 612 PBG (6kv) $55 T 512 PBG (5kv) $55 T 312 PBG (3kv) $40 S 312 PBG(3kv) $40 S 512 PBG (5kv) $55 S 7512 PBG (7.5kv) $60 FLUORESCENT LAMP ACCESSORIES Transco 48' Lamp Ballasts QTY - 16 $50.00 Each Snap in Button Lamp Connectors w/Spring $10.40 per 10 Snap In Tombstone w/Spring $12.50 per 10 Snap in Tombstone w/out Spring $11.80 per 10 CALL IN OR EMAIL YOUR ORDERS. orders@thesignsyndicate.com (858) 880-1400

Right now we have a special for any company who wants to promote and advertise their products & services to the electric sign community here on the Sign Syndicate. The Board Vendor Package includes: Banner Ad packages: Rotating Header Banner Banners are seen on every page of the Sign Syndicate. 800 pix x 175 pix Weekly Newsletter Banners & Promotion Links Banners are rotated each week with all Board Vendors across three locations. 700pix x 150pix Affiliate Banner Located at the bottom of every page 225 pix x 50 pix Posting Topics Promote Goods & Services in Posts Across The Sign Syndicate. One of the questions new members get asked when they register on the Sign Syndicate is...."How did you hear about us?". About 50% is "Doing a google search", the other is "Word of mouth". Content on this board is what brought them here. The content you post will not only attract members, but also those doing searches that aren't even members. Plus All Broad Patron Privileges included with Board Vendor Membership - Add yourself to Membership Map - Add Signatures at the bottom of each post about your company - Social Media Icons of your company right under your profile name, visible on every post you make

Most Light Source Suppliers and Manufacturers won't show you examples let alone "numbers" of light readings on Sign Cabinet or Sign Projects from light source components they push like these I'm posting here, but....This is The Sign Syndicate! "Seeing is believing" as they say. So, one of the components I've been big on because of feedback and demand is a strong enough LED module that doesn't cost an arm and a leg, isn't proprietary where you need to buy their special clips, brackets, etc, and actually put out enough light without exaggerated "Usable Light" under too far spread spacing that's supposed to save you money that won't compete with other existing signs in the area of your project. Biggest complaint from sign shops about cabinet LEDs....."I don't want to use a whole bunch of power supplies!" You want your clients sign to stand out, NOT be lost or drown out by other neighboring signs also competing for attention and visibility. Most importantly, the BrightON Sunfire LED keeps it simple by allowing custom sign shops not having to pay enormous amounts of money. I've discussed our upcoming new High-End Sign Syndicate BrightON Sunfire LED for Cabinets, Slim Cabinets, and Large Channel Letters before. But I've never had an opportunity to back it up with facts by illustration until now. Let's start with our long time industry standard light source components first. HO Fluorescent Lamps That is good ol HO T12 Fluorescent Lamps. Unlike our industry suppliers and manufacturers I'm not going to bash the use of HO Lamps, they work good, and they do last a long time despite their marketing claims of failure just to sell another light source. There are some very well High-End made HO Lamps for our industry. Back to the project. Here we have your typical 4' x 4' x 12" double sided cabinet that we would either see on a pole or mounted on the ground. 3/16" 7328 Plexiglas MC acrylic face. Using industry standard spacing of lamps at 12" spacing. HO Lamps 6" in from the sides and 12" from lamp to lamp powered by a energy efficient electronic ballast pulling about 126 Watts With four HO 4' lamps with 12" spacing, using a Light Meter to measure the sign face surface light we have a Foot Candle average of 156.5 FC (FC High 163, FC Low 150) This is, and has been our industry average for sign surface lighting for DECADES. Here is our High-End Sign Syndicate BrightON Sunfire (pronounced just like the city) A 3 watt LED module with a 170˙ High Uniformity Optics with over 420 lm Most importantly it's 24V system, and Constant Current.... NOT Constant Voltage. This system has reduced amperage, heat, and resistance running across it compared to a 12V and it has more voltage head room for long runs. This calculates to longer life. On a 24V system this means loading more modules on a 96W power supply than a limited 60w power supply of a 12V system. Less moving parts on a project the better. Below and as illustrated we spaced our modules the same as HO Fluorescent Lamps. 6" in, 12" from row to row and one Sunfire Module per foot, spaced 12" apart from one another One thing I wanted on our Sunfire modules were longer wires between each module. You have enough wire (15") to jump from row to row without having to splice...less labor involved and it gives you more room to do what other tasks you may need to do with longer wiring. Using modules like our BrightON Sunfire makes your projects at so much of a lesser cost. Instead of buying special proprietary clips, tracks and mounting brackets just purchase inexpensive alum 1/16" or 1/8" angles and channel for mounting. These typically can be bought in 8', 16', and 24' lengths. The results.....Same Light Meter, measuring the same surface area on the sign face we get a 196.5 Foot Candle average (FC High 205, FC Low 188) That's a 26% brighter sign face!!! What makes the BrightON Sunfire even better? Adding a True Power France Lighting Solution 24V LED Power Supply. True Power means having the ability to load 100% of a load on a power supply. As you know most power supplies are asked to load to 80%-85%. Not so with France, 100% if need be. Most competing cabinet 12V/24V LED modules will run you anywhere from $7.00 to $15.00 per module. The BrightON Sunfire will only run you $3.75 per module, giving you NOT "Usable Light" but "Real Competitive Light" as illustrated here.....26% brighter, over above our industry standard lighting of T12 HO Fluorescent Lamps!!

Our 24V France "True Power" Lighting Solution products that will power our Sign Syndicate Brighton LEDs have finally arrived and are now listed up in our Online Shopping Cart. You'll be able to power up 118 .8watt BrightON II LED Modules on a single 96W France LED Power Supply for all your channel letter and sign cabinet projects!!! That means cost savings in using less LED Power Supplies in using a 24V system over a 12V system. A 24V System also reduces the Amperage, Heat, & Resistance running across your LED Modules over a 12V system Two HUGE pluses for your projects, High-End, High Efficiency Constant Current 24V BrightON LEDs powered by True Power France Lighting Solutions Engines.

Board Patron's don't forget to mark yourself on our Installer Map if you take on any subcontracting for Installs or maintenance from other sign companies, it'll be much easier to find you!