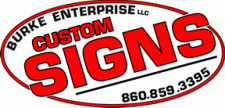 ---
Similar Content

By Neolite Neon

Neon Benders / Glass Benders .... we want YOU!
 
Ever had the desire to live in Australia .... we have the opportunity for you.
 
Our company has been leading the industry in Australia since it started in 1948 and has grown to become one of Australia's premier & most well respected Neon & LED Signage Companies.  Providing Fabricated signs and Neon & LED components for some of the biggest & highest profile business's in the country across artist's, corporate, fashion, consumer, automotive & the retail industry.
 
Being a growing signage business, we are now seeking additional glass bending staff to join the team here in Sydney, Australia.
Must be able to produce custom bent glass tube of impeccable quality, quickly and accurately.  Requires the ability to work independently but as part of a tight knit team, work at a fast pace and ensure all projects are completed in a timely manner - demonstrating the passion for your craft to deliver hand crafted Neon excellence from households and corporate through to high end artworks.
 
Must have excellent communication skills, be a team player, positive, open to direction and constructive feedback. Impeccable attention to detail. Preferably the ability and desire to train others.
 
Key responsibilities of the role will include:
Hand crafting amazing glass Neon tube - Bending, joining, pumping, blockout, testing Train others in the art of Neon  
The successful candidate will have the following skills and attributes:
Minimum 5+ years glass bending experience Ability to Train/teach others Sound knowledge of the end to end process of Neon Strong work ethic and customer solution approach - good problem solving skills Must maintain an extremely high level of product quality and craftsmanship – do it once & do it right Must be highly organised Must have ability to think laterally and be able solve complex issues  
Other Must Have's:
Strong Mindset to Maintain Health & Safety practices at all times. Desire to relocate to Sydney, Australia  
This is an amazing opportunity to experience living life down under in Sydney, Australia while joining a growing business and work alongside a highly energetic and engaged team.
 
If this sounds like you, please send your resume now, we would love to hear from you.
 
 


By Erik Sine

PK HOUSINGS
 
PK, or Neon P-K Housings are harder and harder to find these days with no major Neon Manufacturer still producing the Metal Shroud portion of a PK Housing.  Westrim??  Nope....Transco?  Nope....Allanson?  Nope...
 
 In fact, it's been nearly impossible to find New complete PK Housings. 
 
The only way in the last couple of years if you had a Neon Project for a client has been to find existing stock from a sign company that has had some just sitting on a old dusty shelf somewhere, or possibly a sign supplier who didn't even know they had any, and with LEDs flooding the market it's doubtful a supplier rep even knows what they are/were, and that dusty case they do have with all those strange metal & glass components was possibly spare parts for some old delivery truck their company use to have from the 90's???   
 
Think of how many have just been straight thrown out in the garbage
 
Well, not every Neon wall project calls for #200, #300 Housings, the difficult Masters Technologies Boots and Sleeving System.  If you want a Neon attached to on a wall for a clean look & without a raceway, YES...it IS still possible!!!
 
We've been sitting on these for some time, sorry for the late public announcement
 
Store Link of Neon Housings
http://www.thesignsyndicate.com/forums/index.php?/store/category/8-neon-housing-components/
 
 
 
Call or Email us for questions or orders!!  orders@thesignsyndicate   (858) 880-1400
 
 



By ScooterDoesIt

Hello All,
 
I am trying to replace an obsolete neon transformer on a bar light and cannot seem to find anyone who can confirm what modern transformer will work as the proper replacement. That's why I came here to the experts!
 
I've attached a photo of the old indoor gas tube transformer.
I believe it says it's an Actown Model No. FG 3851.
PRIM 120 Volts 60 Hz 270VA
SEC 9,000 Volts 30 MA
Secondary Mid-Point Grounded
 
I believe Actown was bought by Franceformer years ago.
 
Can anyone offer any insight on what a solid replacement transformer for a bar neon would be?
 
Any info. anyone can provide would be greatly appreciated.
 
Thanks!