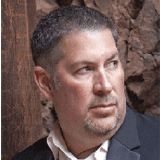 ---
Similar Content

By Erik Sine

On 2/16/2011 on N. Glantz's FaceBook page there was a question raised on their wall by a client or fan of theirs.

They were asking if there was any sources they could go to to obtain information on benefits of energy savings using LEDs vs Neon in channel letters to show their clients. I pointed to some links here on some threads with various info. N.Glantz replied back pointing that person to Sloan LED's calculator.

I then replied back after using the calculator that it was a pretty accurate compared to most that I've seen. I then set up a quick ROI calculations using the GW3 modules with neon on a set of 10 channel letters, and what the basic costs were, the ROI was something like 15 years or so, something like that it was long term. Letting the person know that using that particular module, it wouldn't benefit savings on energy annually because of the upfront cost.

Now the post on their wall was deleted.

That's not very nice. Was it something I said?

Maybe if I would have plugged in JT LED's it would have stayed, but then we would get into a brightness issue as well.


Some people just don't like the truth when it doesn't benefit them, what TRULY happened to standing behind what you sell. just because it was a higher cost vs neon for CL's doesn't mean it couldn't be used for something else in another application, or on a high rise building and such.


This industry of ours, sometimes. How many more days till Vegas do we have? I need a beer.